After having worked as an actor for many years, Ella decided that she wanted to create and share stories of her own.
She has made many connections in the industry already from previous and current projects, and has a good team of people that she loves to work with.
She has experience with producing complete projects from start to finish, as well as writing & directing.
Ella has her own Production Company BROKEN FLAMES PRODUCTIONS.
Check out the website for more info.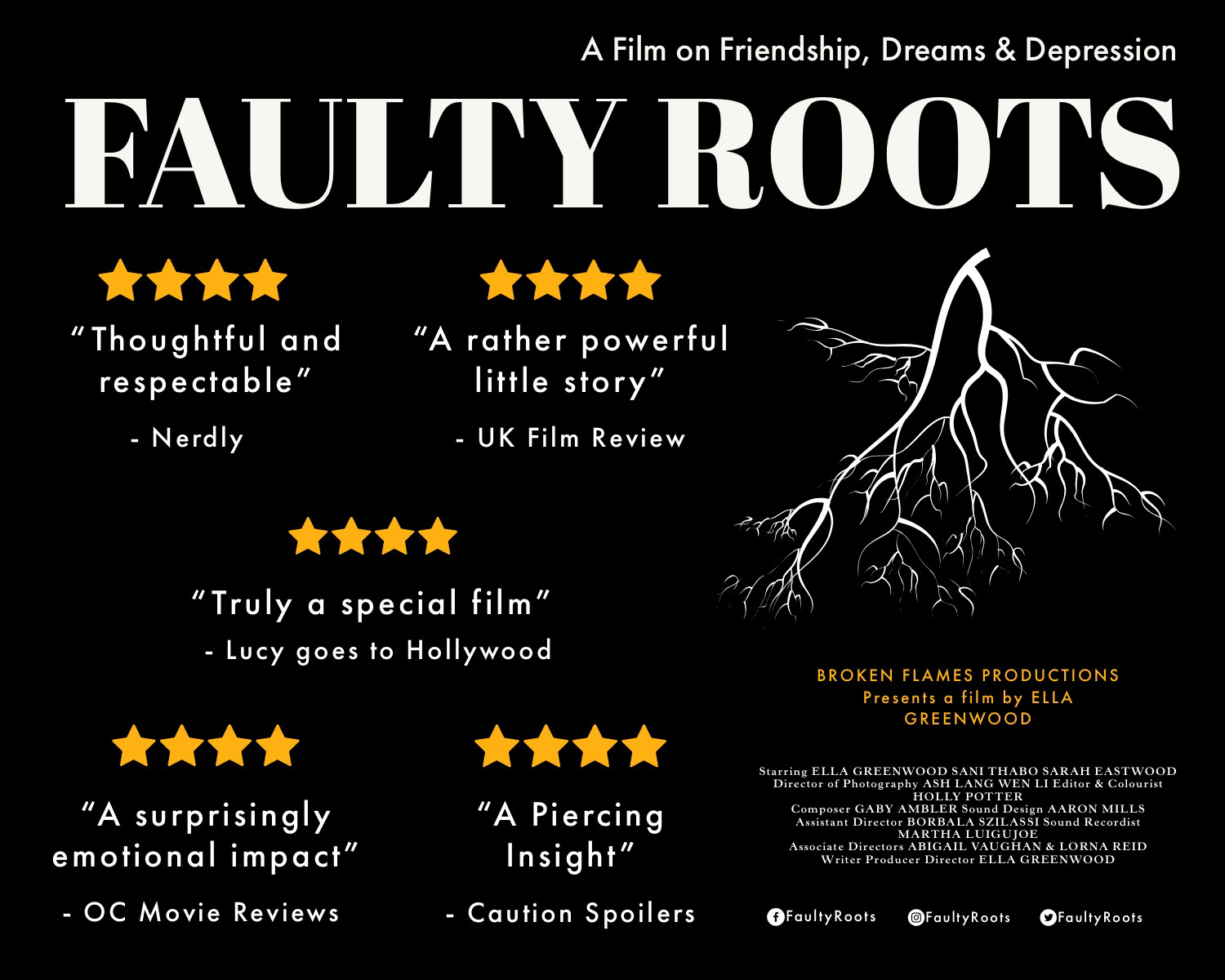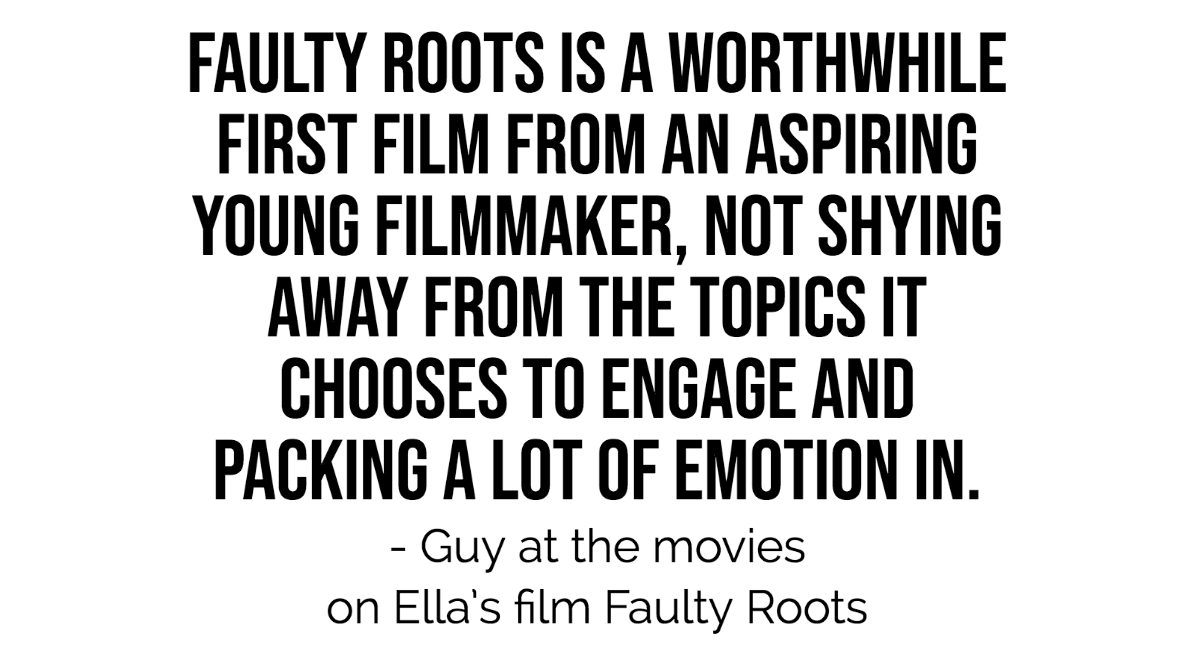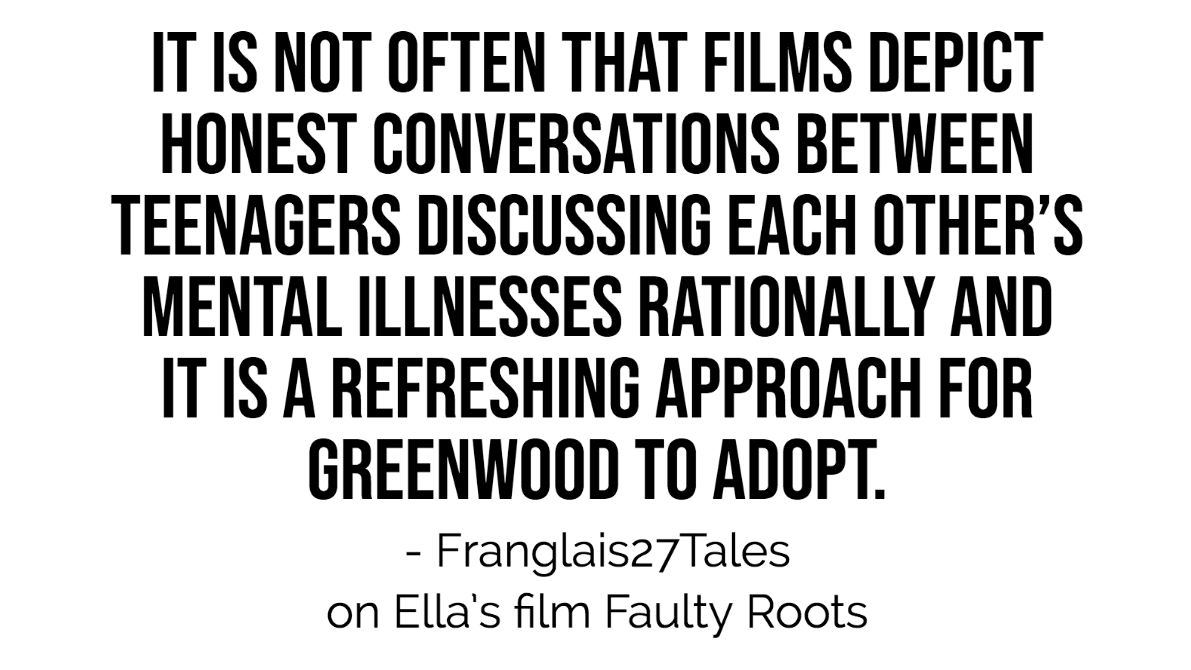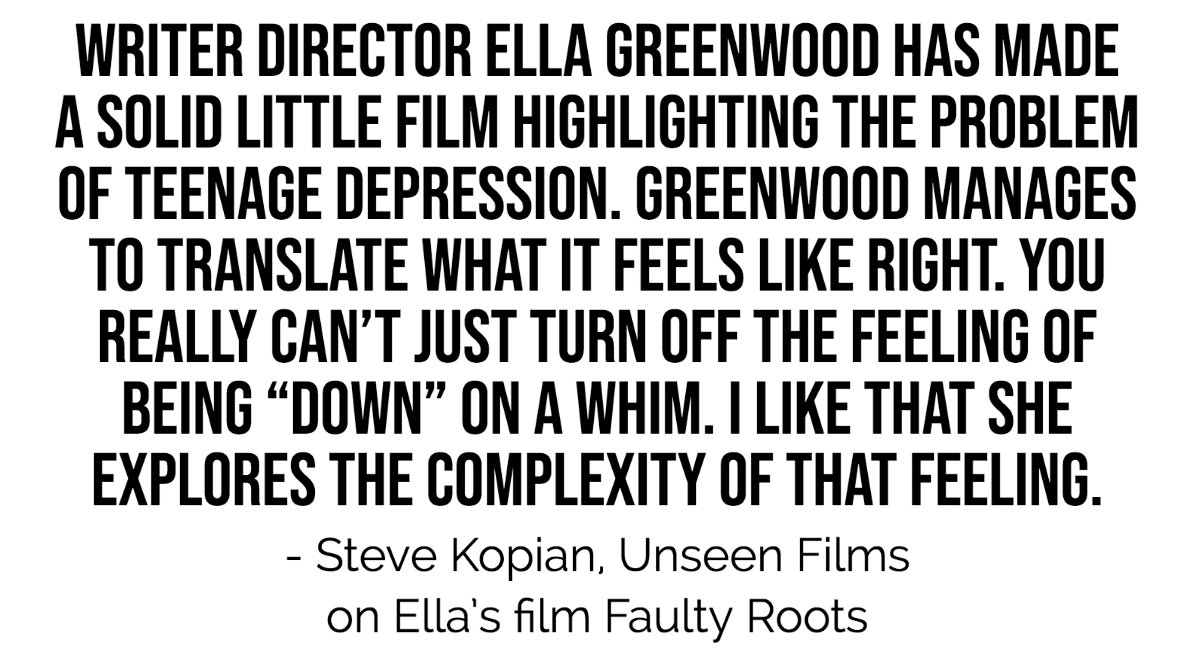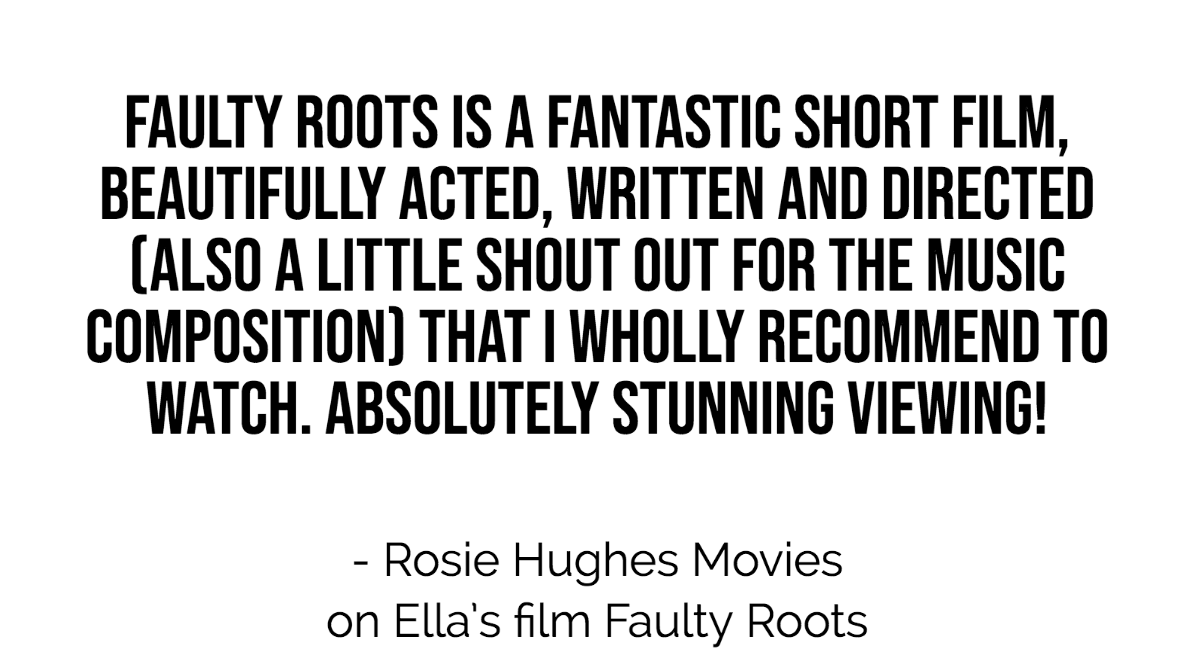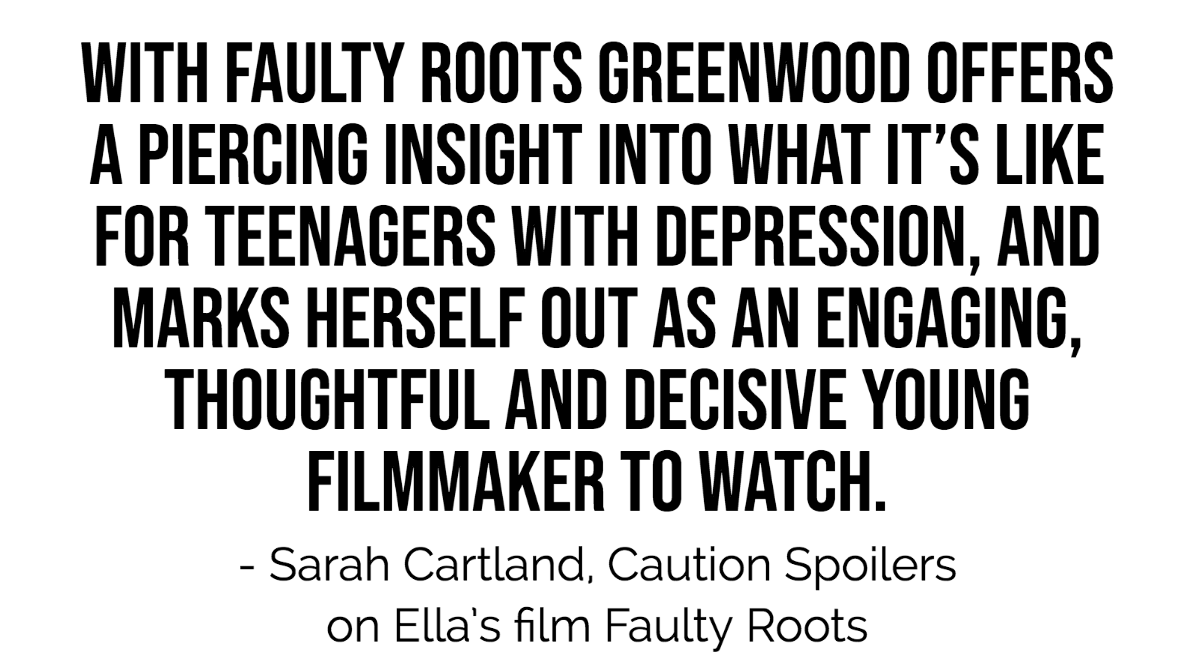 Ella's first film FAULTY ROOTS is currently being submitted to film festivals across the globe.
Check out the film's website for more info.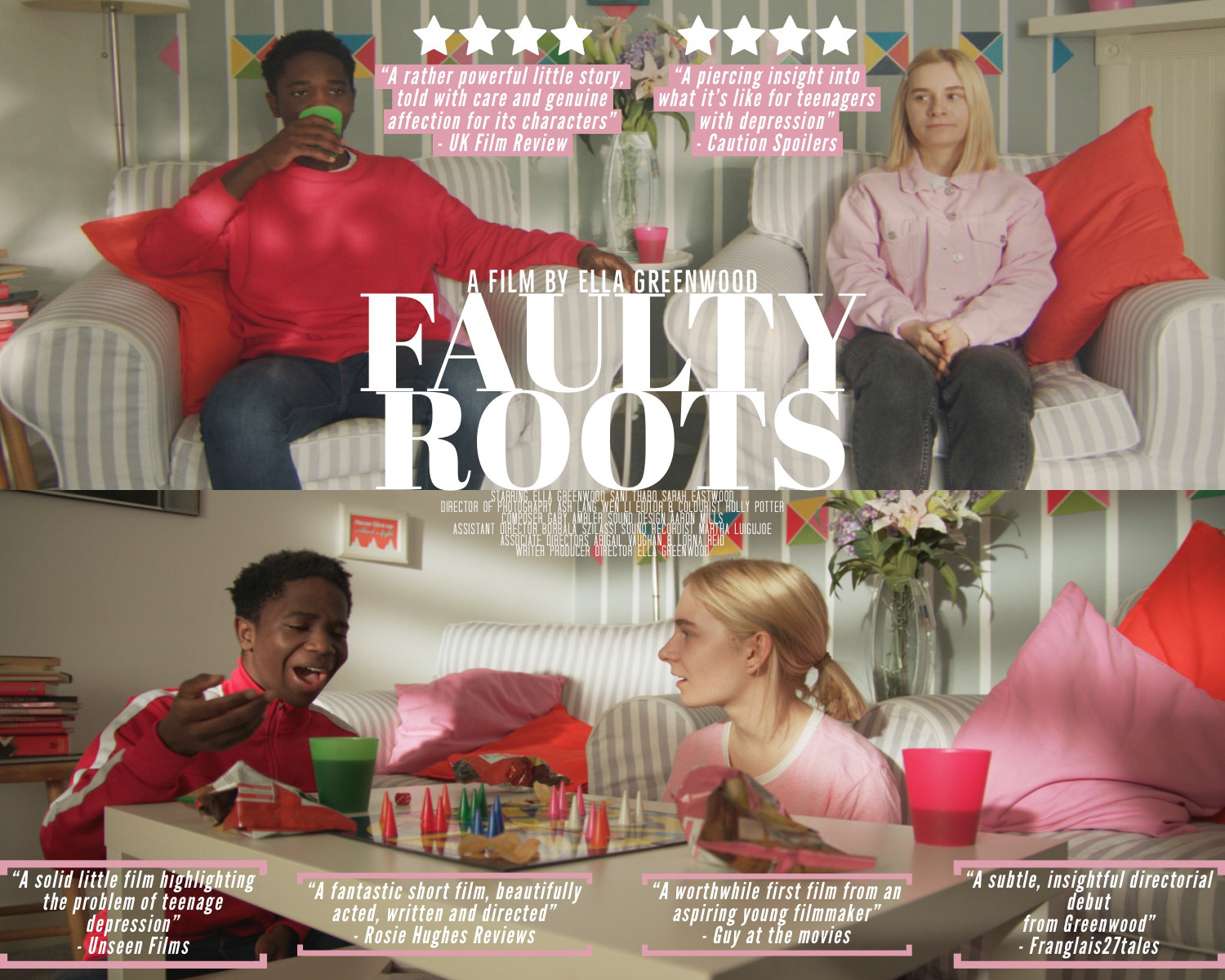 Ella is working on her next short which is currently titled DREARY DAYS.
Watch this space for more info.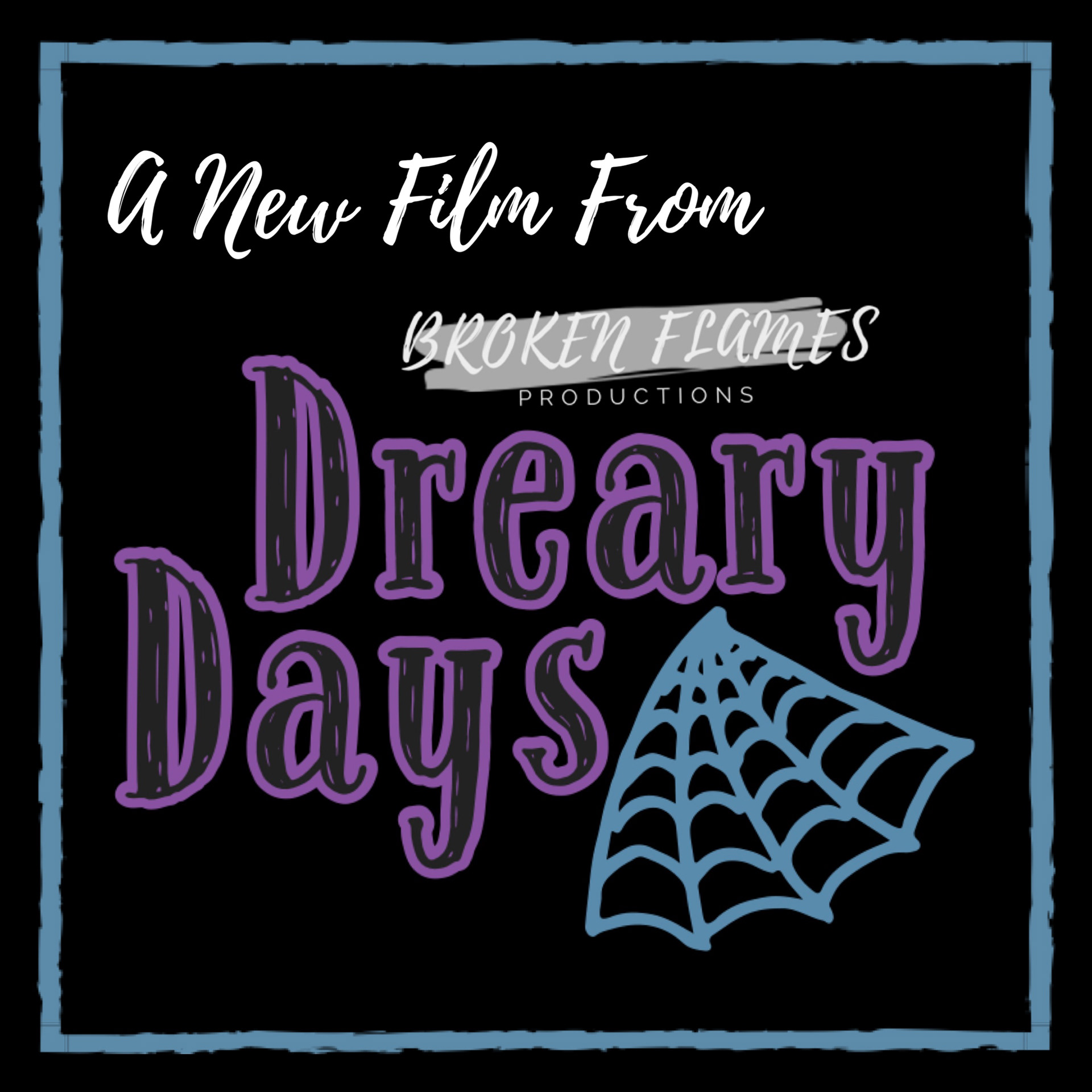 To find out about Ella's availability or about upcoming projects, enquire today:
Thank you, I'll be in touch soon.